The short answer to your question is 'Any bike/bicycle is best for cycle touring in India' Let me explain.
Any simple bicycle with enough gear ratios is enough for cycle touring in India. You need the love for adventure or passion for cycling in you to go on a cycling holiday in India. I am sorry if you were looking for a top 10 list of bicycles.
But,
I will agree that as your cycle tour gets longer than 1 week you will need a bicycle that's made for cycle touring. It should at least have some features suitable for cycle touring. This will make your cycle holiday in India more comfortable and easy to complete.
In this blog post, I am going to share with you all the things you should look for while selecting the best bicycle touring bike to buy. This is not only for India but anywhere in general.
1. Types of touring bicycles for different types of cycle tours
After reading this you will better understand which bicycle to choose depending upon the bicycle tour that you are doing
Following are different types of bicycles made for different types of cycle tours.
a. Endurance Road bike for bicycle touring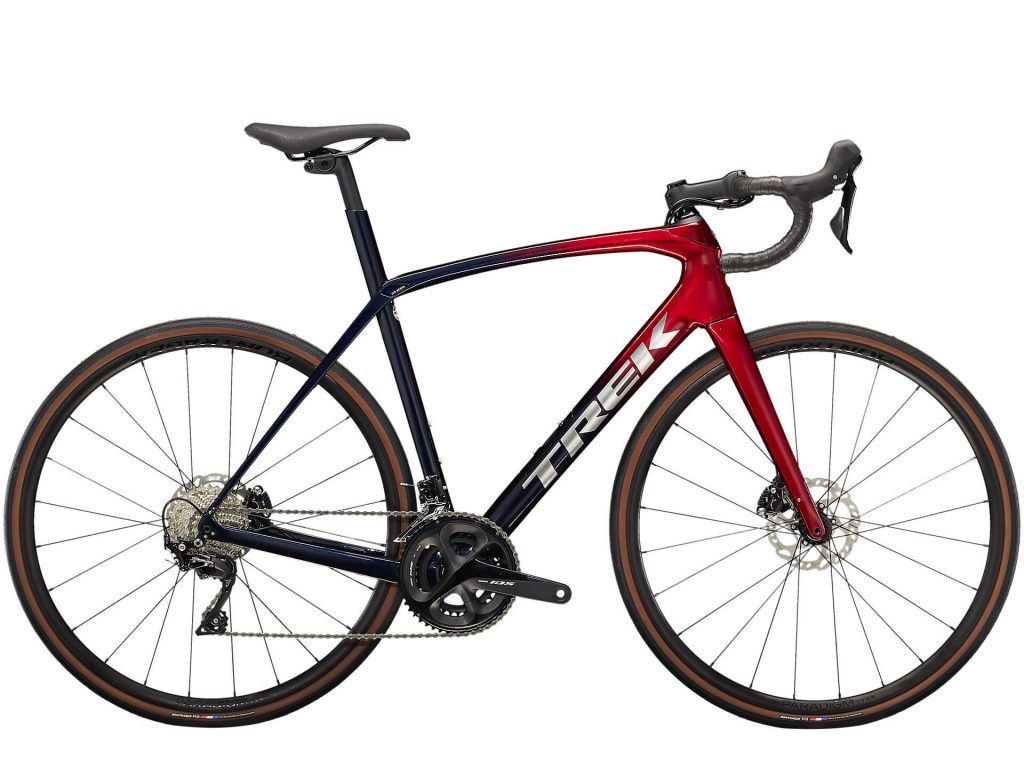 If you will be covering a lot of distance in a single day and you are planning to go fast then an endurance road bike will be suitable for you. I mean 100+ km in a day. Also, your cycle tour should be mostly on paved roads. A few slight off-road sections are acceptable. These bikes have a more relaxed sitting position. At the same time, they give you the speed of a road bike. Road bikes will get you far without you spending a lot of energy.
Endurance road bikes are ideal for on-road touring because they have a much aerodynamic but comfortable geometry. Their rolling resistance is very less and gear ratios are optimal for good speed on paved roads. Nowadays you will find road bikes in different categories which can take a beating and carry loads of luggage. Gravel bikes, and touring specific bikes are specially made for covering long distances comfortably. Still not convinced that road bikes can do epic distances? Well, Mark Beaumont, set a Guinness world record for cycling around the world in less than 80 days on a road bike! If this isn't enough, then you must know about these two famous ultra-cycling events around the world called Race Across America (RAAM) and Redbull Transsiberian extreme. Here, riders are required to cycle 5000km in 12 days and 9000km in 21 days respectively to become a finisher. And, you guessed it right, all of them ride road bikes. The best part is people have completed 5000km in only 9 days during RAAM. There are many more examples but I hope you understood the capability of road bikes for touring.
b. Hybrid or Mountain bike for bicycle touring
If you are going to cover medium distances, you want to go and visit the local farms, do some off-roading, ride in the rain and enjoy the comfort of fat tires then go for these cycle touring bikes. Mountain bikes are made for cycle tours in the Himalayas or northeast India. There are mountain bikes that can ride comparatively fast on paved roads too.
But, if you are an off-road lover, who loves to explore unknown places, are not afraid to get dirty in the mud, then a mountain bike is for you. An MTB will take you to places where your road bike won't even think of going. You'll enjoy exploring the offbeat path with utmost comfort even though you are loaded with luggage. People have done some crazy distances on a hybrid or MTB. Some have even circumnavigated the earth of these types of bikes. MTB's can carry much more load than a regular road bike which is ideal for touring at a leisurely pace. They'll also climb up mountains even if the rider is not in their best shape simply because of the climbing cassette pre-installed in them. As the name suggests it is a MOUNTAIN bike. So, if mountains are calling then pickup an MTB.
c. Recumbent bike or E-bike for cycle touring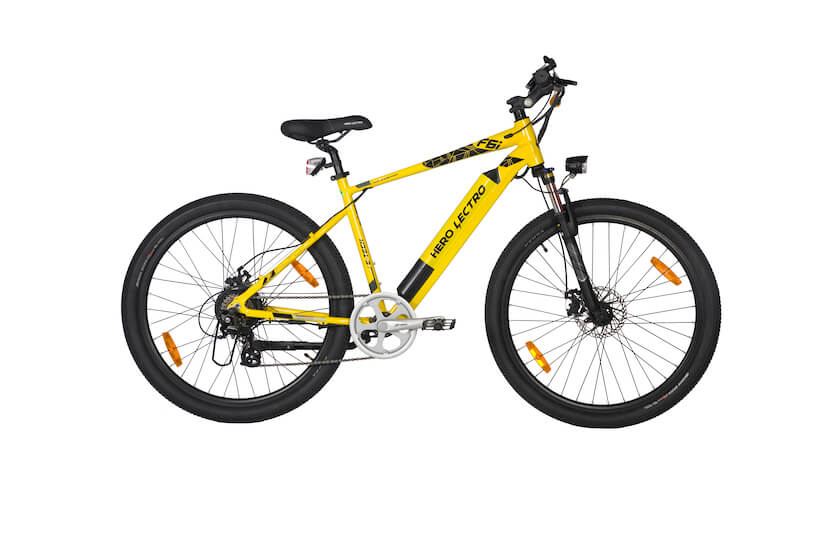 This is an unorthodox option. But, if you are looking to be super comfortable, energy-efficient, and sometimes fast, then go for these cycle touring bikes. The off-roading capabilities of these bikes are not good though. People have done extremely long distances on recumbent bikes too. So, it depends on you whether you want it or not.
A recumbent bike is a better option than an e-bike if the distance to be covered is larger. You may be surprised but a recumbent can go pick up speed quite fast. Especially the ones that are fully covered in the aerodynamic body. Also, if you are worried about the luggage carrying capacity of these bikes, well, you can rest assured that they can carry more than enough. In India, you will have to get a recumbent bike made specifically for you or import it from foreign countries as there no manufacturers here. To best understand its capability as a touring machine, it would be great if you get your hands on it for a test ride and experience this beautiful piece of art.
2. Features to look for in a bicycle for cycle touring?
The above-mentioned bikes are made for racing, commuting, or simply riding for fitness. The following features make the touring bicycle different from the regular bicycle.
1. Road touring bicycles have wider tires than normal road bikes for extra comfort while maintaining speed and safety during rains.
2. Frame is made of steel since they need to be stronger because of the weight of cycle racks and panniers that they will be carrying. But, even aluminum or titanium are good options to consider as a frame material.
3. Lower gears than road bikes hence you can climb steep hills with ease
4. The saddle is more comfortable for long distances and also all the touch points like the handlebar and pedals are designed in a way to not cause discomfort to you.
5. The wheelbase of the cycle is longer to accommodate the luggage that you will be carrying and keep you comfortable and stable over high speeds.
6. They have attachments to install racks and extra water bottles to keep you self-sufficient in barren areas of your cycle tour.
These were the features of a touring bicycle. A few are inbuilt in the cycle and others can be included as hacks in your existing bicycle.
You can read the book "The best Bicycle Touring Bike Buying guide" By Bicycle Touring Pro – Darren Alff.
Conclusion
Now you have to decide which cycle touring bike is for you according to the pros and cons of each bike. As I said, you can go on a bicycle tour on any bike. The live example and inspiration for all of us are Avin Raju who climbed on the Khardungla Top on a single-speed heavy bike used by milkmen in India.
Take a look at his Instagram page:
https://www.instagram.com/avins0dyssey/?hl=en
On this note, I am ending this blog post and I hope you will select a nice bicycle for your next bicycle tour.
PS: We provide the best bicycles to you when you come on a bicycle holiday in India with us.