India is a conservative country, people are yet to adapt to the modern lifestyle, they don't have an open mindset, etc. If this is what you have been thinking of India even in 2022, then you are highly mistaken. Today Indian people and especially women have progressed much ahead both in terms of their mindset and attitude towards society. If you look at sports itself there are women like Deborah Herold, PV Sindhu, Mithali Raj, Vedangi Kulkarni, and many more who have some amazing achievements in the fields of cycling, badminton, cricket, and cycling again respectively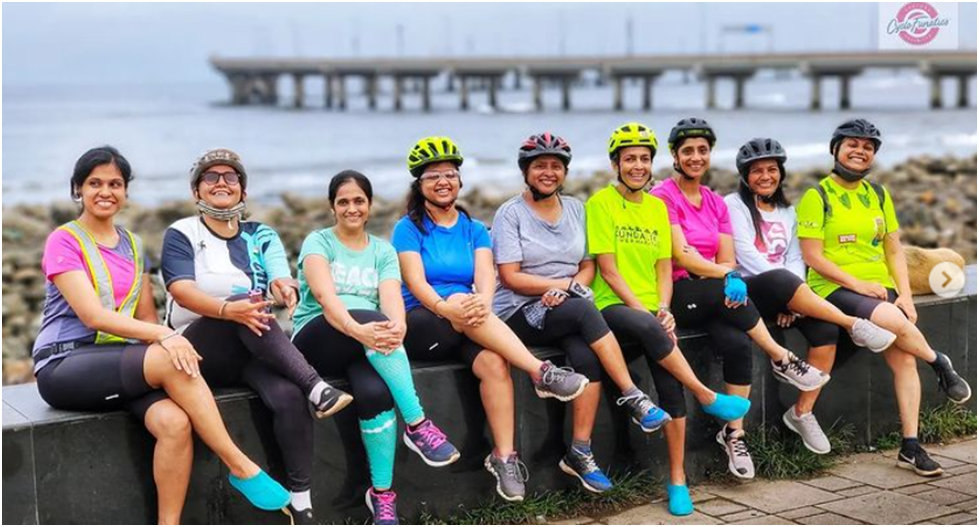 Coming to cycling in India, it's an emerging sport in the country. Especially after the lockdown because of COIVD, cycling has grown tremendously in India. Women who were hesitant to cycle on the road previously and now riding like a boss on the roads. It's evident when you join the local cycling group rides in various cities. Women's participation in cycling events has definitely increased substantially.
We often get queries from foreign women cyclists that is it okay to wear cycling shorts while touring in India? Is it safe and considered good by people? In this blog, I am going to tell you one reason why it is not a good idea to wear cycling shorts and three solid reasons why it is completely okay!. Let's go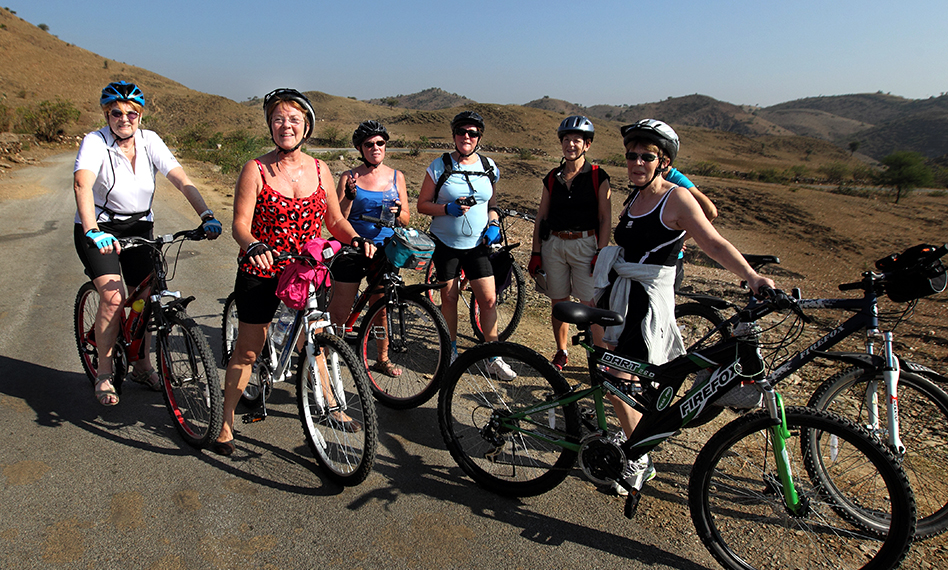 Big brands sell it
If something is in demand, businesses are automatically started around it to fulfill the need. Recently the rise of women cyclists in India has led to brands creating women-specific cycling shorts and jerseys. Apart from the premium brands like Castelli, Rapha, and Specialized, even Indian brands like Apace, and Hyve are stepping in. To get them into the sport, they have even introduced full-length bib shorts for women. This is good proof that Indian women do not shy away from wearing cycling shorts.

This is any normal group ride photo in India. Men and women happily cycle in the morning wee hours. There is no second thought about what clothes they are wearing. Let me give some examples from cycling touring in India. Take a look at Shashwati Bhosale from Maharashtra. She did a solo cycling adventure in North East India spreading the message of women empowerment. Check out this short video, where she shares her experience of her journey and the people's attitude toward her. I am sure you'll be inspired to pack your bags and go on an adventure right now!
You can also read about another similar inspiring story of Harsha Mishra and Savitri Murmu who went on a 4000km adventure in the northern part of India. Suddenly, touring in India for 60 to 70km a day seems much more doable, isn't it? There are many such stories of women cyclists, but most of them are not published anywhere. You would get to know about them only when you meet and cycle with them here in India. Some of the inspiring women cyclists in India are Sabita Mahato, Vedangi Kulkarni, Shruti Rawat, Divya Tate, Ila Patil, etc The list is long but hope you got the point.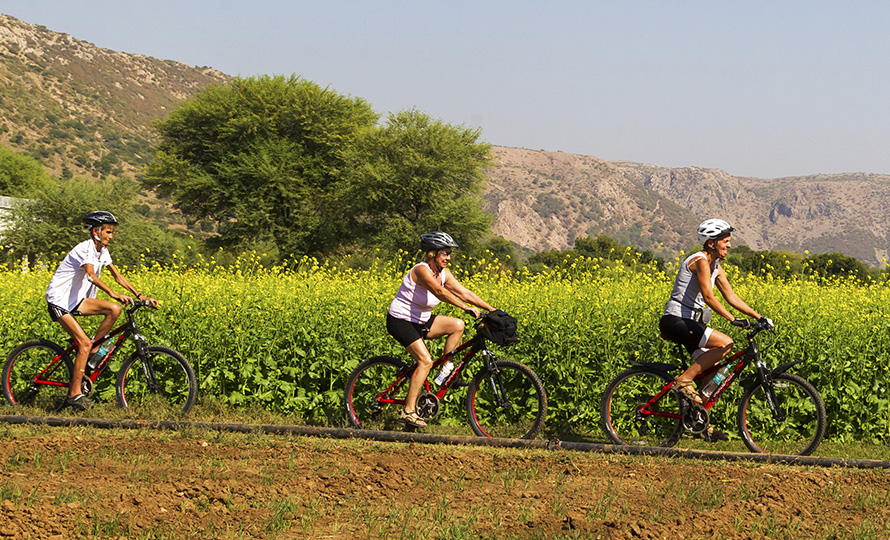 Different sports demand different attire. People in India now understand that. Also, the areas in which the cycling tours are organized by Cycling in India are quite established ones. The local people over there are used to seeing men and women on their cycles exploring the area. They don't mind people coming to know more about their locality. In fact, they welcome guests and love to share about their culture. Also, it's a source of income for them. We haven't even faced a single complaint about the cycling attire of our guests.
Having said all of the above, religious places in India are a bit different in this regard. So, it's advised to not wear cycling shorts inside temples, mosques, etc. Other than this yes you can comfortably wear cycling apparel while touring in India. Thank you so much for reading and I hope it inspired you to change your thoughts in this regard. See you soon on one of our cycle adventures.